His brothers and sisters in Ukraina and Russia: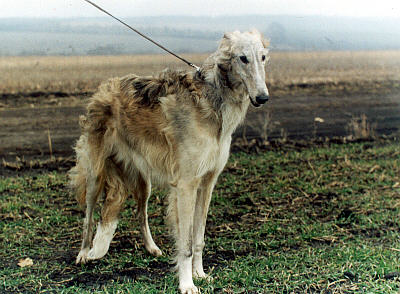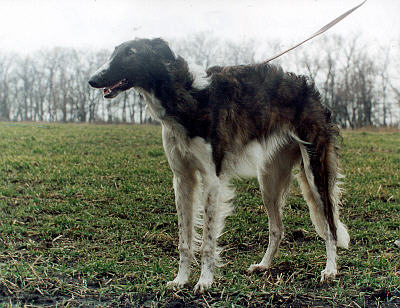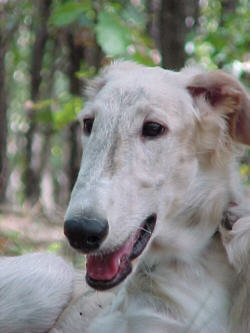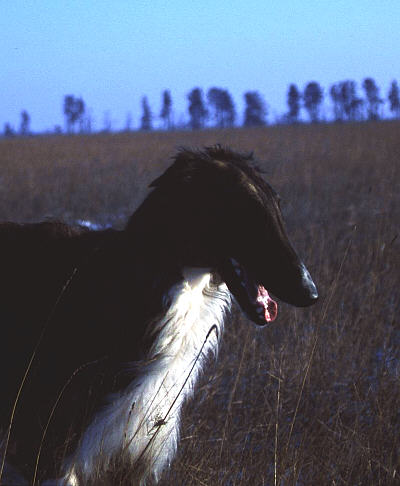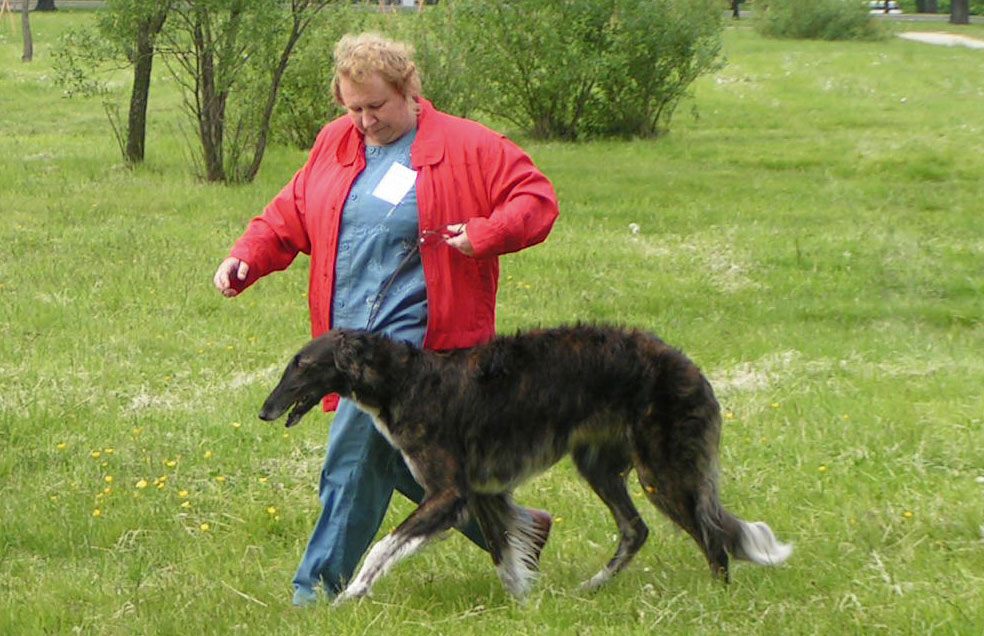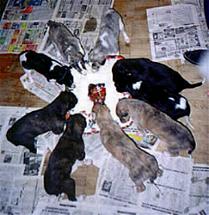 _Mindal is living with his brother in my home. I like specially his fine charactere.
He have a very agile body, unfortunately he do not love Coursings. I think, it is because
of the real hunting, he had in the Ukraina. He have full scissor-bite, a very good pigmentation, very good angulations. He is a little bit a shorter Borzoi, with nice flat bones, silky - not too long hair, and a good ankle-bone. His big dark eyes told us all about his spirit.
_________________________________________________________________________